Servicenow Training Institute In Hyderabad, Madhapur, Gachibowli
ServiceNow Certification Training, We offer Classroom and Online Servicenow Training in Hyderabad, we have real time industry faculty in our institute we teach real time scenarios as like current industry we have limited batches and flexibility timings.
Classroom & Online Training
Our Course Designed Certification Level Training With Realtime
Duration : 40 Hourse
Projects
Industry standard projects and assignments will provide
Training will be more Practical with Hands-on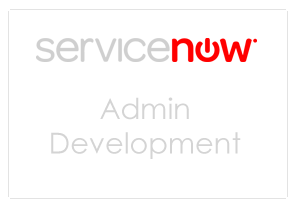 Call +91 9581309804
Servicenow Certification Training in Hyderabad
ServiceNow a set of practices for IT Training that focuses on Real time industries, ServiceNow is published as a series of core volumes, each of which covers a different ServiceNow life cycle stage. The guidance covers the entire service lifecycle from the identification of business then IT requirements, to designing and embedding a solution to maintaining the new service through continuous review and improvement.
Lucid IT training is one of the best Servicenow training institutes in Hyderabad. Lucid IT training institute offers a certification course in ServiceNow. ServiceNow is a cloud-based application which is used to make the organisation's daily tasks easier. ServiceNow is a popular software program which is used by most of the MNC's to perform daily activities. This course has been specially designed to meet the requirements of the industry and to develop the aspired student's skill sets Lucid IT training institute had designed this course under the guidelines of the experts of this industry according to its usage in the market. Lucid IT training is a reputed institute in Madhapur which is known for its specialized training courses in Hyderabad. Lucid IT training institute has the presence of experienced trainers who can help the students to understand the course well.
Also We are Providing Latest Technologies like Big Data, Hadoop, Python, Angular
What is ServiceNow
ServiceNow is a cloud-based platform which includes platform-as-a-service (PaaS) enterprise service management software for human resources, law, facilities management, finance, marketing, and field operations etc. ServiceNow is specialized at ITSM applications which provide form-based workflow application development. It performs all the tasks and activities of the workflow over the cloud. It comprehensives the workflow and supports real-time communication, collaboration, and resources sharing. ServiceNow easily gets integrated with other tools like Salesforce, JIRA, SharePoint, and BMC Remedy Action Request System for maintaining the easy workflow in the organisation.
About the Servicenow Course?
Lucid IT training institute offers Classroom-based ServiceNow training in Madhapur Hyderabad. The entire training includes the main fundamental architectural, technical elements and implementation planning considerations and tasks of ServiceNow program.
In ServiceNow Classroom Training Program, you will understand the features and uses of ServiceNow user interface and many other numerous software applications. We provide in-depth knowledge of Service Now tools like ServiceNow Administration and ServiceNow Integration which are essential in an organisation. We also provide real-time exposure of ServiceNow projects which help you to understand the workflow in the organisation. This training also offers role-based scenarios to show the workflow and its interactivity of the ServiceNow platform. Along with implementation tasks, this course provides a detailed overview of Service-Now and its mandatory dependencies which are essential for a candidate to understand the entire software of ServiceNow.
Objectives of the Servicenow Course
The main objective of the course is to explain the detailed architecture, technical components, and implementation planning which are essential in managing the business or organisation's functioning like configuring the UI and out-of-box applications, setting up Self-Service, managing Service CatLog, setting up and maintaining users, adding CIs (Configuration Items) to the CMDB, customizing messages and prompts, using workflow, reports, BSM (Business Service Map) and email notifications, integrating with legacy systems, LDAP and external web-services, and running Mid server (Discovery), Monitoring the business services through Service Mapping and store alerts/events inside Event Management etc. With this training, you can design, configure and maintain your ServiceNow investment, and acquire the skills you required to work productively.
Why a Certification Servicenow Course?
ServiceNow was introduced in 2012 and within no time it had set up the new way of working force in the organisation by introducing the cloud-based services in the organisation.
Within no time it created a huge and cross-departmental platform which functions the enterprise cloud solutions which are built on top of all other applications. Service now is being used by most of the world's top MNC's. ServiceNow professionals are earning very high salaries than compared to other technology professionals. This has reduced the presence of human force but increased the demand for trained ServiceNow professionals.
Who should do the Servicenow course?
Job seekers
Graduates
People working on ITIL and using ServiceNow tool who want to further enhance their knowledge in ServiceNow
Students
Job Roles
There are many job roles which is assigned specially for ServiceNow professionals. Amongst them, the mandatory job roles which every company prefer to have been a ServiceNow Professional are
How the trainers would be?
We include only Real time Trainers as they will be handling the Live projects. The trainers will be very interactive and focused. As all are from real time works the classes would be very interesting and easy in understanding.
Is there any back up?
Yes we will give you 100% Backup on each class. For online classes each class will be recorded and offline classroom sessions will be handled by the trainers by clearing your Queries.
How the practical's will be done?
The ServiceNow Practical's would be done under the vigilance of the trainer by providing the environment and server access by us. The Live Time Projects are set as Practical's for your Hands on experience of ServiceNow Course learning.
Does online classes are available?
Yes, we also avail Servicenow online classes and Fast track classes. We access online classes through GoTo Meeting, Zoom. We also provide backup for each class by recording and Queries clearance by trainers.
Modes of ServiceNow Training we offer?
We offer total three Modes. Like:
Online classes: All the courses which we provide are also available on online Live with Goto meeting With recording facility for backing up the content.
Offline/Classroom classes: We will provide classroom sessions both for individuals and for group class. This will be done by your selections of timmings such as:
Weekend's mornings: The sessions will be taken for your course on this particular timings' of mornings on the weekend.
Weekend's evenings: The sessions will be taken for your course on this particular timings' of evenings on the weekend.
Daily mornings: The sessions will be taken for your course on this particular timings' on morning daily.
Daily evenings: The sessions will be taken for your course on this particular timings' on morning daily
Fast track classes: For these kind of classes the cost and duration will be separate compared to the rest of the course schedules and timings' of other classes. In this the duration will twice less compared to regular course duration. Suppose a 50 day course will be cleared in 10 to 15 days or up to 20 days based up on the requirement.
How the price would be/ is there any discount?
Yes We will give Discount, The price would be varying from individual to others (more than 2). The price would also be vary based upon the mode you select either it is online, offline, fast track. And any one refereed we will give discount  
Who can learn Service now?
Anyone who are interested can learn Servicenow course. Most of our customers are from various different backgrounds. Even the people who are in real time work are also interested in learning this course.
Is there any refund on cancellations of registrations?
The refund will be on your request for cancellations on before 48hrs of registration. Kindly make a note that processing for cancellation would take 15 to 20 days time.
What type of certification will be given?
The Serviecnow certification will be given by us on the name of our Lucid IT Training Institute for each and every course that we provide. This will enhance in your career for job opportunities. We will Provide Servicenow Certification Level Training in Hyderabad
Will there be any real time involvement?
Yes, you will be in real time projects which will be done under the guidance of the trainer. Our Servicenow Course designed industrial level with hands-on traiing
ServiceNow Course Cotent
Introduction to ITIL
Introduction to ITSM
Incident Management
Problem Management and change management
Knowledge article
Service Request Management
Configuration Management Database
Introduction to SERVICENOW
Tool Introduction
Releases
User Licenses
Using Wiki and Community
Configuration Management Database (CMDB)
Creating the tables
Creating the fields
Asset Management
CMDB relations
BSM map
Basic Administration
Customizing Home Pages
Form Layouts and list layouts
Adding Users to Groups
Granting Roles to Users
Introducing Applications and Modules
Creation of tables and Modules
Creating tickets and raising Requests
Creating SLA's
Performance Metrics
Creating the new sections
Adding the related list and related links
Creating the templates
Risk assessment for change
Advanced Administration
UI Policies, Notifications
Surveys
Plugins
Dictionary Entries and Overrides
Data Policies
ACL
Exporting the Data from Service-Now
Update sets
Import sets
Scripting
Business Rules
Client Scripts
UI Actions
UI Policy
Script Includes
Scheduling Jobs
Event management
Events
Alerts
Mid server
Reporting
Bar Charts
Pie Charts
List Reports
Pivot Tables
Scheduling Reports
Cloning and Upgrades
Need For cloning and ways to implement
Upgrading the instance for new Release
Import Sets
Loading Data of different Formats
Using Data Sources
Using Transform Maps and Transform scripts
Service Catalog
Creating Catalog Items using Variables and Variable
Creating Record Producers
Design the flow using Workflow
Creating Execution Plans
Writing Catalog Client Scripts and Catalog UI Policies
Basic knowledge of Service portal
Workflows
Creating Workflows on different tables
Approvals using workflows
Using Different Activities in workflows
Integration:
SOAP, REST, LDAP Integration
Service now to third party tool Integrations
Share Course content your friends
servicenow training in hyderabad

best servicenow training in madhapur hyderabad
servicenow training institutes in hyderabad
servicenow training and certification in hyderabad
Summary
Reviewer
Ganesh
Reviewed Item
training very good, best place to learn